Filter Reviews
Battery
Design
Quality
Feels
Size
Looks
Weight
Device
Fit
Button
Customer Service
Compass
...
Power
Taste
Clouds
Hits
Color
Build
Shipping
Airflow
Construction
Price
Setup
Settings
Battery
Design
Quality
...
5.0 star rating

4.0 star rating

3.0 star rating

2.0 star rating

1.0 star rating
Best So Far
Review by Justin N. on 31 Jul 2020
review stating Best So Far
I had the expedition previously and find the Compass to be a much better device, especially how it hits. What I enjoy most about the compass is it's design. The form is compact, discreet and has a nice weight to it. Battery lasts all day but I do charge it nightly.

The only complaint I have is the plastic front plate, I wish it was the same material as the rest of the body. A black anodized aluminum front plate and button would be a welcomed upgrade in my opinion.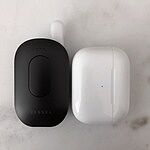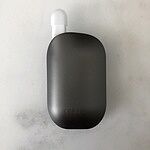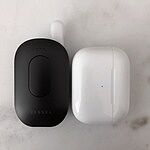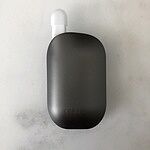 Great quality for a good price
Review by Tess C. on 11 Aug 2020
review stating Great quality for a good price
Feels great in hand. Other reviewers said it was on the heavy side but I feel it adds to the (perceived?) quality. Bit of a learning curve with charging; be sure to use only the charger provided otherwise you may think it's not working properly. Keeps a charge for a good while even with heavy use. So far I'm very pleased. Seems I've finally ended the cycle of buying $25 batteries.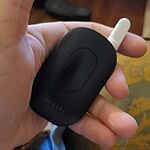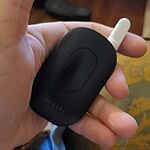 This the the new best
Review by NELSON M. on 29 Sep 2022
review stating This the the new best
This the the new best friend companion to take everywhere. A great setup to have while out. Heft is great.
Best vape battery I have
Review by David C. on 28 Sep 2022
review stating Best vape battery I have
Best vape battery I have purchased to date.
The best!
Review by Abram V. on 28 Sep 2022
review stating The best!
This is the best battery I have ever owned. It is compact, ergonomic, it's easy to charge, battery lasts a long time, and it rips!! Definitely worth the money. Every one of my friends who has tried it is thoroughly impressed by the form and the function. I also really enjoy the ability to change the temp.
Q: Does the unit heat up and get uncomfortable to hold?
A: Hi Drake, no it heats up the oil but you won't feel it when you're holding it in your hand.
Q: Does this work with .5-gram carts? or only 1.0-gram carts?
A: Hi Taylor, you can use both as long as it's a 510 thread cart.
Q: The 3rd light on my compass is a little low. Is this a low battery warning?
A: Hi Dan, would you mind sending a photo or video of this to
support@vesselbrand.com
? Our support team will take a look at it for you.
Q: One of my cartridges continues to blink the 3 "white lights" and will not heat the cartridge. Any ideas?
A: One of the most common issues with WHITE LIGHTS is due to over-tightening of the cart. Back it off a little and see if that helps.
Q: Where can I find info on the warranty?