Filter Reviews
Battery
Design
Quality
Feels
Size
Looks
Fit
Device
Weight
Button
Customer Service
Compass
...
Taste
Clouds
Shipping
Hits
Color
Build
Price
Setting
Power
Construction
Improvement
Airflow
Battery
Design
Quality
...
5.0 star rating

4.0 star rating

3.0 star rating

2.0 star rating

1.0 star rating
Great quality for a good price
Review by Tess C. on 11 Aug 2020
review stating Great quality for a good price
Feels great in hand. Other reviewers said it was on the heavy side but I feel it adds to the (perceived?) quality. Bit of a learning curve with charging; be sure to use only the charger provided otherwise you may think it's not working properly. Keeps a charge for a good while even with heavy use. So far I'm very pleased. Seems I've finally ended the cycle of buying $25 batteries.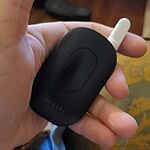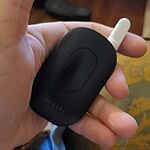 Best So Far
Review by Justin N. on 31 Jul 2020
review stating Best So Far
I had the expedition previously and find the Compass to be a much better device, especially how it hits. What I enjoy most about the compass is it's design. The form is compact, discreet and has a nice weight to it. Battery lasts all day but I do charge it nightly.

The only complaint I have is the plastic front plate, I wish it was the same material as the rest of the body. A black anodized aluminum front plate and button would be a welcomed upgrade in my opinion.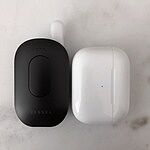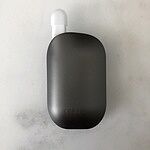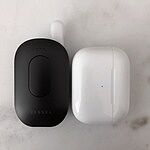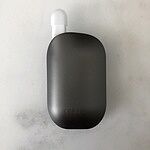 Discreet, inventive, and nobody I
Review by Kyle A. on 5 Jul 2022
review stating Discreet, inventive, and nobody I
Discreet, inventive, and nobody I know has it 😎
Love it!!! Best battery regardless
Review by paul p. on 4 Jul 2022
review stating Love it!!! Best battery regardless
Love it!!! Best battery regardless of price!
The perfect companion
Review by Brian H. on 4 Jul 2022
review stating The perfect companion
The perfect compact battery for on the go medicating in a discreet manner. This thing easily fits in your fifth pocket but beware, it can also slip out due to its sleek compact size. The setup up is easy just like any other battery, five button presses to turn the battery on and three presses to adjust your temperature. High quality product and Highly recommended!
Q: Where can I find info on the warranty?
Q: We have received our vessel but we never received the mouthpiece
A: Hi Kelly. We don't sell the cartridges, we only sell the accessories. You'll have to visit your local dispensary to find a 510 cartridge that suits your needs!
Q: What are the colors that coordinate with each power setting? All I can find online is a 3-temperature version of the color code, and there are four temperatures. I need a friend's help Eva use I'm color blind, but I don't even know what color to tell them that I want.
A: Green (2.4V), Cyan (2.8V), Yellow (3.2V), and Magenta (3.6V)
Q: It have a pre heating system?
A: No pre-heating currently.
Q: My cartridge is stuck inside my compass.
It's the right size but it was tighten a little bit to much and now I can't get it out.
A: Sorry to hear this Melissa. It happens from time to time. It's important not to overtighten the cartridge - remember the Compass features a blinking white light as you engage the cart to alert you that you've made contact - meaning no need to tighten too much more. As for removing - is your cartridge a screw-top mouthpiece? If so, remove that first and use pliers to gently remove the cart. If you're still having issues - let us know.