Filter Reviews
Looks
Base
Design
Charger
Quality
Weight
Battery
Pen
Setup
Construction
Size
Vessel
...
Fit
Solution
Build
Stand
Holds
System
Material
Works
Appearance
Price
Packaging
Feels
5.0 star rating

4.0 star rating

3.0 star rating

2.0 star rating

1.0 star rating
Love Vessel products!
Review by Christina P. on 11 Sep 2021
review stating Love Vessel products!
I travel a lot so I won't say it's practical outside of home use. I will use mine on the weekend, but I love the weight vs it's compact size.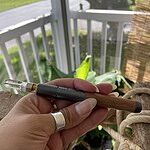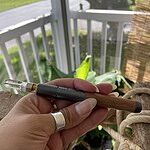 Elegant and functional charger
Review by Stephen B. on 25 Aug 2021
review stating Elegant and functional charger
The base charger is an elegant way to charge your vessel battery.
Weighted bottom and long cable add convenience of design.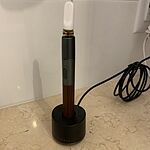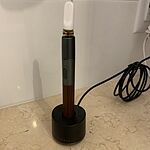 The smooth, matte-finish Base is
Review by Kelly A. on 2 Mar 2021
review stating The smooth, matte-finish Base is
The smooth, matte-finish Base is weighted and sturdy, with a skid-resistant bottom.

The perfect item for the connoisseur who has everything. It's all things quality and classy.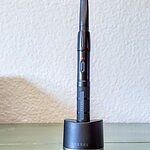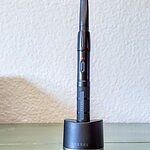 Best vapes and chargers
Review by Nicholas K. on 24 Feb 2021
review stating Best vapes and chargers
I think the charging base is amazing, just drop my vista in there and let it charge for couple hours to last me 3days about. Definitely worth the money for it all day long. I love vessel. I've gotten friend into them. One of the best vape companies I've ever bought from. Sits right near the bed and lamp perfect not to big or too small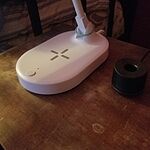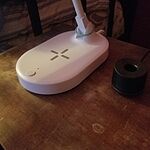 The best gets better!
Review by Vince M. on 29 Jul 2020
review stating The best gets better!
As is, my vessel pen is the best of the best! No issues, everyone else is always blown away by it, and charging is... effortless. NOW- charging is even easier and looks cool! too! AND SUPER satisfying!!! I even got my older niece the same one along with mine. THANK YOU! Keep up the incredible stuff!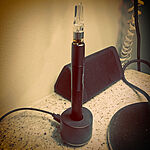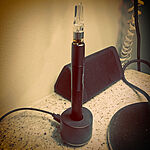 Q: Can you leave the battery in the charger when not in use?
A: Short answer yes, but if you want to use it as a "stand" we'd recommend you disengage or unplug the USB-C cable. For any electronics, best not to leave connected for longer than necessary to fully charge as a matter of safety and smart use.
Q: Can I use this product as a stand or will the vape overcharge?
A: The device will cutoff any ability to overcharge however, we recommend not leaving any electronic device plugged in for extended periods of time unattended. That said, you COULD use it as a stand. Our suggestion - just unplug the USB cable. Cheers.
Q: How long does it take to charge & is there any indicating light when fully charged
A: Hi Amanda, the 3 LED lights will fully be lit when fully charged, and the charging cables and stand have smart tech to prevent overcharging. Full charge average takes anywhere between 1-2 hours.
Q: What is the best amperage to use? I have 5 volt charging blocks that charge at 2.1 amps, 2.4 amps and 1 amp, which one would be the proper one to use?
A: Hi Robert, we recommend you only use a certified 5V, 1.0 amp charging block.
Q: how do I plug your base charger into a 120 V outlet
A: Hi Patrick,

You'll need to plug the base charger cable into a 5V charging block before plugging into a 120 V outlet. If you have any additional questions or concerns, please don't hesitate to reach out.