Filter Reviews
Battery
Looks
Quality
Pen
Design
Customer Service
Button
Feels
Weight
Performance
Taste
Vessel
...
Shipping
Material
Color
Charger
Clouds
Packaging
Build
Vape
Price
Base
Construction
Hits
Battery
Looks
Quality
...
Pen
Design
Customer Service
5.0 star rating

4.0 star rating

3.0 star rating

2.0 star rating

1.0 star rating
Beautiful and powerful cartridge battery
Review by Stephen B. on 25 Aug 2021
review stating Beautiful and powerful cartridge battery
Gorgeous wood and metal design house a powerful 4 temperature setting battery.
Good ergonomic design.
Draws easily.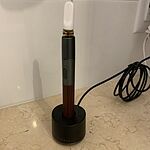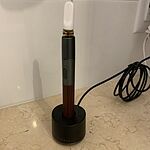 Awesome battery
Review by Brian P. on 1 Mar 2021
review stating Awesome battery
Awesome battery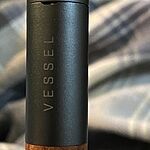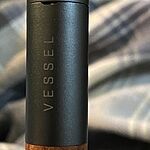 I have bought a few
Review by Daniel V. on 15 Jun 2020
review stating I have bought a few
I have bought a few batteries and the vessel is the best. When I was reading reviews I saw someone who bought two, one for indica one for sativa, I thought he was crazy, now I'm buying another one so I don't have to use my other batteries they are not vessels.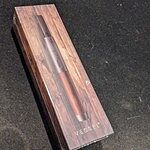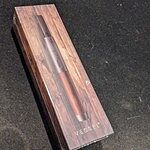 Review
Review by Sean T. on 22 Nov 2022
review stating Review
amazing battery life and sleek design
BEST PEN
Review by Scott H. on 17 Nov 2022
review stating BEST PEN
Amazing pen. The 5 button press to turn on/off is a bit finnicky. The pen hardware itself is outstanding though.
Q: What do I put in it it doesn't take oil.
A: Hi Joseph, our vape products support any 510 cartridges!
Q: Have a 510 cart in. Using the extra piece. Can't unscrew. Product is new.
A: Hi Brett, we recommend not screwing the cart in really tight, it will make it difficult to unscrew. You just need to secure it in place without over screwing it in.
Q: Does the transition piece come off for the larger diameter 510 cartridges?
A: Yes - you got it right.
Q: How can you tell what setting you are on?
A: Hi Ken, here are the settings from low to high.
2.4V (Green) | 2.8V (Cyan) | 3.2V (Yellow) | 3.6V (Magenta)
Hope that helps!
Q: dumb question, first time, is the mouthpiece that comes with this pen just cosmetic? Ive been messing with it, but cannot get it to actually work, no air going through.
A: Hi Greg, thanks for the question! The mouthpiece is just cosmetic. You'll have to visit your local dispensary to find a 510 cartridge that fits your needs. We simply sell the accessories to power the oils!