Filter Reviews
Design
Looks
Quality
Flame
Customer Service
Weight
Price
Feels
Gift
Works
Style
Carbon
...
Lights
Issues
Fits
Idea
Hits
Vessel
Hand
Engineering
Fire
Use
Fingers
Ability
Flame
Customer Service
Weight
5.0 star rating

4.0 star rating

3.0 star rating

2.0 star rating

1.0 star rating
Carbon
Review by Matthew R. on 10 Sep 2021
review stating Carbon
The initial setup is rather simple. Additionally I am impressed with its premium look and feel. I don't think I'll be using it inverted however.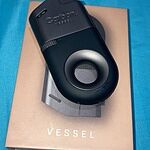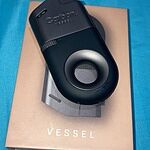 Great package
Review by Ida H. on 1 Dec 2022
review stating Great package
Great package
Last light
Review by James G. on 26 Nov 2022
review stating Last light
Very well made lighter. Easy to fill very comfortable in the hand. Not bad price when on sale
Good 👍
Review by Sevan N. on 24 Nov 2022
review stating Good 👍
Best lighter ever
Great for arthritic hands!
Review by Steve L. on 21 Nov 2022
review stating Great for arthritic hands!
I have arthritis in my hands and the Carbon lighter is very manageable. The butane tank is huge, I fill it about every 2 to 3 weeks.
Q: I try to fill it the way it says but it won't fill and won't light even after waiting 5 minutes.
Q: What is the difference between this and a Dissim lighter? They look exactly the same and have the exact same features

Which one was developed first?
A: The product is a collaboration between our friends at Dissim and our team at Vessel. We're collaborating and looking to launch more product in partnership - they're a great team.
Q: Lighter won't light, hisses no flame
A: Hi Steve,
When you first inject a fresh dose of butane into the tank, your lighter immediately freezes. This happens because the butane is very cold when it's transferred from the canister to your lighter. Wait for a few minutes for your lighter to warm back up before igniting it, or you will get an inconsistent flame. Hold the lighter in your hand or put it in your pocket for five to ten minutes until the cooling sensation wears off. When your lighter feels like it's at room temperature, ignite the flame.

Hope that helps