Filter Reviews
Quality
Design
Weight
Charger
Looks
Battery
Base
Compass
Build
Size
Convenience
Works
...
Appearance
Customer Service
System
Fits
Construction
Holds
Color
Feels
Price
Button
Deal
Addition
Quality
Design
Weight
...
5.0 star rating

4.0 star rating

3.0 star rating

2.0 star rating

1.0 star rating
Vessels
Review by Richard K. on 28 Dec 2020
review stating Vessels
Heavy base. Which is good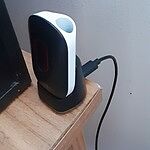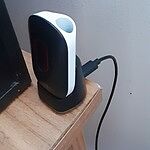 Well Pleased!
Review by Gary C. on 16 Dec 2020
review stating Well Pleased!
I was waiting for this charger to be released and was not disappointed! It has a very solid/sturdy build and I love how the Compass vape battery is secured to the charger through the use of magnets. The design/appearance is sleek and keeps the Compass vape battery in a upright position. I also appreciate the use of a USB-C port since most of my home devices use a USB-C cord. Very well done!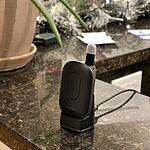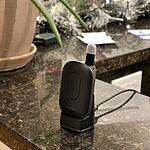 Yasssssss
Review by Justin P. on 28 Nov 2022
review stating Yasssssss
Want to feel boujie? Get it.
Super convenient!
Review by Joel A. on 27 Nov 2022
review stating Super convenient!
Super convenient!
Perfect
Review by Benjamin Y. on 23 Nov 2022
review stating Perfect
The charger is perfect. Small enough it fits in small places. And you don't have to mess with it, you just sit the unit on it and it just charges. Some docks you have to mess with and get it seated just right, this one is just plug in and go. No issues. Vessel gets it right every time.
Q: Will this fit the new compass+
A: Yes! The specs are the same the only different with Retro and Lucid is the pattern / hydrodip
Q: Do I need to buy a charger
A: The Ridge Charger is a charging base and comes with the cable you need to use it as a charging base with our Compass line.
Q: Do I require to buy this with my vessell compass product for charging or is their some form of charging included with the product e.g. usb cable?
A: Hi Rushil, each device comes with a magnetic charging cable.
Q: Is it safe to leave the compass on this charging station while not in use or should I take it off the charger when fully charged?
A: Hi Josh, the charging stands all have technology to prevent overcharging so you definitely can leave it in!
Q: I don't know what voltage is a safe one for my compass device. All of my other mobile devices are Samsung products with charging block voltages ranging from 3.0V to 9.0V
Another question, is it possible to overcharge or overheat these devices? Because I do enjoy lounging with my pen for a good period of time.
A: Hi. We recommend using a 5V charging block with our devices. Our cables are equipped with overcurrent protection as well. If you have any additional questions or concerns, please don't hesitate to reach out.